Author: Alexx Andria
Genre: Steamy romance (Motorcycle club romance)
Publish Date:
June 27, 2014
~ Synopsis ~
USA TODAY BESTSELLING AUTHOR!
Alexx Andria delivers a motorcycle club romance between two very bad, yet sexy men and a woman with enough curves to satisfy them both.
My name is Zoe Delacourte. I thought I was going to build my future on the backs of Jax Traeger and Hunter Ericksen -- bad boys from the wrong side of the tracks, running the notorious motorcycle club, the Kings of Asphalt -- in my mind, the story had practically written itself. I was so naive. Little did I know they were going to change everything I ever knew about myself. Jax and Hunter. I can't even say their names without trembling. They don't see a fat girl or a girl who might be pretty if only she'd lose some weight. No, from the moment I walked into their club, they saw a hot, sexy woman with curves for days -- and they couldn't wait to get their hands on me. Some people call them bad men. They see the rides and the rap sheets and they slap a label on them. I don't care what they've done -- all I care about is what they're going to do to me next. But loving them is dangerous. In fact, loving them might just get me killed. *The following MC romance is approximately 41,000 words featuring a strong central love story, danger, and the rough, seedy world dominated by two bad boys and their curvy woman.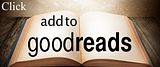 For an extremely quick read, this book was off the charts HOTT!!! Not one but two dominating and dangerous MC bad boys cave to the full-figured vision who fibs her way into their presence. In no time the three are going at it and I can admit my glasses fogged very quickly.
Hunter and Jax are in charge of the Kings motorcycle gang. Zoe is a reporter so low on the totem pole she'll do anything to get her story. Especially the dangerous story no one wants to touch involving a dead member of the Kings and also an enemy. Zoe is determined that Jax and Hunter can give her the answers she needs but what she doesn't expect is to be Fu**ed within an inch of her life, each time!!
Luckily this book wasn't just sex. Sure it's short, but there is a lot of plot and tons of drama. Zoe's entering a world she can only relate to through TV, little does she know reality is much different. Jax and Hunter have to decide if they can live in the world of white picket fences or if they can bring Zoe into their world, then again Zoe is not one to give up.
Zoe was an endearing character. As a plus sized girl she is used to being teased but when Hunter and Jax lay eyes on her all they see is a curvy beauty they want to demoralize and boy, do they. I really enjoyed Zoe's character as she's determined and not controlled by the harmful words of others. Sure sticking her nose into biker business probably wasn't the best idea, but then again she gains to two leather wearing muscle men willing to fulfill her every desire, I'd say she still won in the end.
I did have an issue with what I considered a cheating moment. Considering this novella was only 100+ pages I felt that Hunter screwing the prostitute after being with Zoe was very much like a betrayal, not to mention he never mentions this to her. Kind of grosses me out actually. Aside from that I was wishing this book was much longer. Also I noticed the book was priced at 2.99, I think that's a bit high for how short this but if you're looking for a smutty menagerie with some hot bikers,
Kings of Asphalt
is the answer. I'm hoping Zoe's friend is up next and will find her own man-meat sandwich.
On a side note: Other reviewers remarked on the number of errors and maybe I had an updated copy because I was not sidetracked by mistakes as I normally am. Either I didn't notice because I was so engrossed in the story or this is an updated version, so don't let that hold you back.
About the Author
USA Today bestselling author Alexx Andria is the pseudonym for RITA-nominated contemporary romance author, Kimberly Van Meter. Born in a small town with a flair for the dramatic, Alexx Andria has a delightfully perverted nature that she hides behind a mischievous smile. Alexx loves being the life of the party and doesn't mind one bit being the center of attention (just ask any of her friends or family!) She loves to write about Alpha men who are wonderfully flawed and just a little dangerous and heroines who are smart and sassy, but just a little vulnerable, too.
Connect with the Author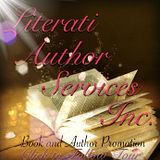 Giveaway
3 $10.00 Amazon Gift Card and 2 Backlist Ebooks