A Little Too Far (A Little Too Far, #1)
Publisher: HarperCollins
Release Date: September 17th, 2013 (eBook),
October 1st, 2013 (print)
Synopsis: Have you ever gone just a little too far?
Lexie Banks has.
Yep. She just had mind-blowing sex with her stepbrother. In her defense, she was on the rebound, and it's more of a my-dad-happened-to-marry-a-woman-with-a-super-hot-son situation. But still, he's been her best friend and confidant for the better part of the last few years … and is so off limits. It's a good thing she's leaving in two days for a year abroad in Rome.
But even thousands of miles away, Lexie can't seem to escape trouble. Raised Catholic, she goes to confession in hopes of alleviating some of her guilt … and maybe not burning in hell. Instead, she stumbles out of the confessional and right into Alessandro Moretti, a young and very easy-on-the-eyes deacon … only eight months away from becoming a priest. Lexie and Alessandro grow closer, and when Alessandro's signals start changing despite his vow of celibacy, she doesn't know what to think. She's torn between falling in love with the man she shouldn't want and the man she can't have. And she isn't sure how she can live with herself either way.
September 12. 2013
4 Stars ★★★★
*ARC received from Author for Honest Review*
I almost started this review with, "Oh, my God," but then I thought of the things this book taught me and remembered that taking the Lord's name in vain is a big no-no. But Wow, this book was thrilling and absolutely exceptional. To say I was shocked would not only be a lie but an understatement. You never know what will come out of Lexie's mouth and her mind is just as intriguing. I have so many notes and comments about her inner and outer dialogue it's insane. The plot was - can we say original, how about awesome!!! Sure there was romance, a bit of a love-triangle and a lost heroine but boy-oh-boy will this book shock you and rock you. It was a joy to read and I was sad to see it end. The setting is so realistic you will feel as if you are there experiencing Rome right along with Lexie.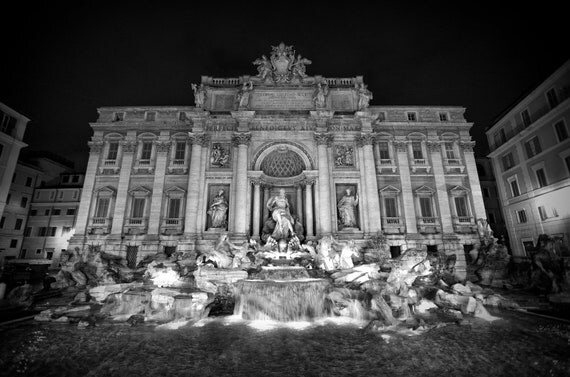 Life experience is not something Lexie really has. Even close friends are not something crucial in her life, sure she has buds but her best friend is Trent, her step-brother. But after a few years at college and a cheating boyfriend, she is beyond ready to change that. For her junior year, Lexie is on her way to Rome where she will continue her studies and be able to gain more knowledge in her major, Art History. Rome is like the golden Mecca for Lexie and seeing some of her favorite artists work' in person is like her own live wet dream.
I loved the Catholic element to this book. Let me be clear I am not Catholic nor do I really categorize myself as any particular religion like when I was a child. A huge theme in the story is the Catholic Church but never does it feel peddled or pushed on readers. In fact Lexie's uplifting dialogue and outrageous thoughts make it more acceptable. Her character portrays a realistic and life-like persona; it's as if she represents a piece of all us females. She has regrets, and for her the way to seek penance is confession.
Before leaving for her trip, something tremendous and life-altering happens. She sleeps with her brother. (Note to self, if admitting this to a priest be sure to highlight the fact that said brother and you are not really related.) Lexie doesn't know how to deal with their actions and so her trip could not have come at a better time. When she arrives and the guilt is too strong she seeks out absolution and in turn finds herself being mentored by (is it blasphemous to call a priest-in-training, hot, delicious and totally lick-able????).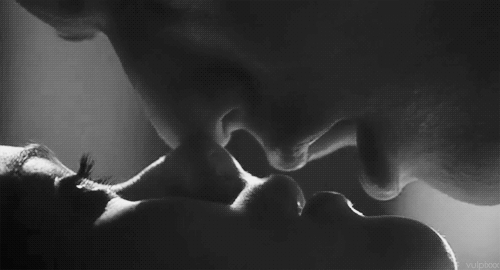 Together Lexie finds herself in a position to not only help young children but also tour and learn more about her passion. Her job is to make her love and passion for art radiate to young children, keep them both immersed and entertained. She goes above and beyond her job and the passion she exudes for all the art was easily captured by both the children and me.
As Lexie continues to go to school and tour with the children, she becomes closer with her priest. Of course, him being close in age, hot and with a dreamy accent to boot certainly helps. He assists Lexie in looking outside the box. Her passion for art is not something she can easily compare to his wanting to be a priest but overtime she begins to understand. Gripping, eye-opening and un-put-downable are the best ways to describe this book. I won't say more because this is one of those stories that need to be experienced. You don't need to be religious or even a believer, Lexie is a vivid splash of color in an otherwise drab room and she will not disappoint. In the end only one guy can win. As usual I was hoping she could snag both but so rarely are my prayers answered. Even still I was happy with the ending Lexie's soul-searching journey. I loved the romance aspect to the book and can't wait for the next installment. I can't recommend a better book. The ending was beyond spectacular and I loved how we got to see her and her chosen man work things out. Either way there are obstacles to face and the love between the two is like a sappy Hallmark card that you can't stop reading. (No cliff-hanger but the next book will feature Lexie's other guy….)
Not only is the story itself absolutely amazing, you will be sucked in from the start, best part, you will learn so many useful and fun facts about Rome and Italy that will make you laugh and dream of your next vacation.
Tips via Lexie
- Everyone in Rome, including taxi drivers, are suicidal and insane.
- Priests recommend finding other ways to redirect lustful energies
- BEWARE! Just because you are in Italy does not mean everyone around you including the priests do not speak nor understand English
- It is better to experience the 'orgasmicity' within Rome without a priest around
- Ogling a sweaty and buff priest while he works out will not condemn your soul
- Currant croissants are an orgasm for the mouth
- Italian art is erotic and eye-opening. Perhaps leaving small easily frightened children at home is best.
About the author:
Lisa Desrochers lives in central California with her husband and two very busy daughters. There is never a time that she can be found without a book in her hand, and she adores stories that take her to new places, and then take her by surprise.
Look for her New Adult novel, A LITTLE TOO FAR , courtesy of HarperCollins Sept 2013, and the first companion, A LITTLE TOO MUCH , in Nov 2013. Also in stores is her YA PERSONAL DEMONS trilogy (Macmillan).
HAPPY READING!!!