Book Review
Augsut 23, 2013
Crash Into Me
by: K.M. Scott
3.5 Stars ★★★☆
Blurb ~ What would you give up for everything?

Tristan Stone was powerful, commanding, sex incarnate. And he wore it all so well. From the moment his mesmerizing gaze met mine, I had no choice but surrender to everything he was. His power. His decadence. His passion. He was all I never knew I needed.

He wanted to possess me, and I wanted to be his everything. All I had to do was accept what he offered. But everything has a price.

The world he gave me fulfilled my wildest dreams, but would that be enough when the past crashed into the present?
Buy Links
Review
*ARC Provided by Author for honest Review*
My main complaint about this book is I did not realize it was a series. There is a huge cliff-hanger so consider yourself warned.
I'll admit I picked this book up right after reading
Faithful
by Kelly Elliott and the ending was almost too comparable to what I just read that I'm not too excited about the next one.. Sorry. Though, I can only hope that it's not as a big a letdown.
If you like your men bossy, superior and super-secretive than look no further, Tristan Stone is all that and more. Even at the end I can't get a full grasp on him as a character. He is so aloof and barely shares anything that he is still mystery to me.
Nina just graduated as is stuck in a crappy art job where she has to slowly work her way up the totem pole. One night during an event, Nina is blindsided by the most beautiful man she has ever seen. Needless to say, serving drinks is not a high priority for her. Surrounded by an entourage and carrying an air of superiority is Tristan Stone who seems interested but not overly in Nina. When he leaves that night she never expects their brief moment of eye contact to lead to Tristan waiting for her that night in the alley behind her job.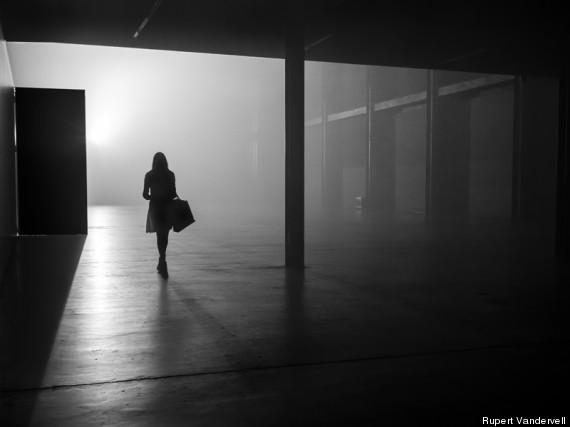 Deciding to take a risk, Nina allows Tristan to drive her home. From there, Nina is thrown for a loop when Tristan basically starts to take over her life. He offers her an unbelievable job working for him, one which she can't turn down. Contracts are signed and Nina is moved into his sprawling mansion. Of course at the same time, emotions run high and pheromones float all over the place. Nina is brave and not afraid to speak her mind. She was an enjoyable character to read about and I often found myself following many of her thoughts and decisions, though when she immediately changes her mind when Tristan is around, it was a bit maddening.
The two grow closer, or should I say Nina grows closer to Tristan whom very rarely says anything about himself. By the end all I know of him is what happened to his family and why he is super bossy in a Christan Gray sort of way minus the whips and chains.
But alas, Tristan's aloofness is all for a reason. Someone is hiding a secret. One that will shatter Nina's world and drive her to the brink of collapse. This is where things get tricky because the last chapter is in Tristan's POV which would have helped to have throughout the entire story but it just ends, no warning. I am not a fan of cliffhangers, in fact I avoid them altogether unless the series is completed and I was completely blindsided by this one. I think my anger actually lessened the blow of it and though I am curious to see how things work out for Tristan and Nina, I'm not dying to know.
The rest of the story was exciting. I was pulled in from the start and did not feel bored or unengaged throughout. Of course I kept wanting something more from Tristan. He had mood swings like a woman with menopause, but call me crazy, that made him all the more hott. He takes possessiveness to a whole new level and Tristan will surely have your glasses fogging all the while you're hoping he will walk into your life and take over. Grrr. Minus the cliff-hanger I would recommend this. It wasn't a heavy story or hard to connect to, so if you're looking for a dominating, overpowering man and a strong heroine who though alone in life, doesn't let the world control her, this is for you.
Excerpt for Crash Into Me:
He slid the tie from my neck and undid all his work. "Now you show me what you learned." I attempted to take the tie from his hand, but he pulled it away and whispered, "On me. Turn around and sit toward me." Nervous fear shot through me as I stood up, and I hoped I'd be able to turn around without my legs giving out. The dress I wore only fell to the middle of my thighs, so when I straddled him, it was likely to ride up so far my panties would show. I didn't care about that so much as him knowing that I was already dripping wet just from sitting there pressed up against him. Taking a deep breath, I turned around and climbed on top of his lap. He stared into my eyes, unnerving me, but something held me firm in his gaze. His hard cock pressed against the front of his pants and my damp panties. There was no way he didn't know how excited he'd made me. I took the tie from his hand and slid it around his strong neck, even as my fingers trembled at the feel of him underneath them. Trying to hide my ignorance of my task, I wrapped the wide end of the tie around the narrow end, but it was no use. I didn't know what came next. Dropping the two ends of silk, I looked down to avoid his gaze. "I'm sorry. I don't know how to do this." "You didn't listen when I told you how to?" he asked in a voice that was as seductive as it was stern. Shaking my head, I continued to look down at the untied ends of the blue fabric laying against his shirt. "I couldn't. You were so close, and it was impossible to pay attention to what you were saying." He slid his hands down my back and cupped my ass to pull me into him, grinding my soaked panties into the thin fabric separating his cock from me. Kneading my flesh through my dress, he whispered near my mouth, "I love how honest you are, Nina. It makes me want to be honest with you." I wasn't sure how to answer, but it didn't matter. As my head swum from the sensations he'd created in me, he pressed his mouth to mine and kissed me. His lips were soft yet demanding, and I eagerly kissed him back, seeking a release of that sweet ache, but his kiss only increased the feeling, making me want more. He nudged his hips off the couch, sliding his cock over my sensitive clit, and I couldn't stop myself from moaning into his mouth. I didn't want him to think he had this effect on me so soon, but I was powerless. I wanted him so badly at that moment, I would have done anything to keep his hands on my body.
We also hope you'll join the fun at the Crash Into Me Release Party on Facebook
Wednesday, August 28 from 6-10 pm
. There will be giveaways and fun, and we'd love to see you there! FB Crash Into Me Release Party
a Rafflecopter giveaway
HAPPY READING!!!