Release date: July 2nd, 2013
BLURB ~
Twenty year old Lane Montgomery never imagined her usually boring summer in the boonies would require her to trade her toe shoes for hunting boots or her monotonous college textbooks for treasure map deciphering. Never would she have imagined after breaking her grandmother's precious Native American statue, danger, a lost treasure of Cherokee Gold and a hostage situation would arise. Nor could she predict that the one man destined to protect her and her family was her childhood nemesis and former crush, Maddox Diaz.
Returning after three years in the Army, twenty-three year old Maddox Diaz is confronted with more than he bargained for when agreeing to help his childhood buddy and deepest regret, Lane. Suddenly he is thrust into a dangerous game of cat and mouse with armed and ruthless treasure seekers that results in car chases and gun battles all in the presence of the one girl who still manages to haunt his dreams and drive him wild with desire.
Lane is determined to deny the sizzling chemistry with the man who stole her virginity and broke her heart. She just wants to stay alive with her heart intact. Will she be able to resist the man whose body sets fire to all her senses?
AUTHOR PROFILE ~
Katie Ashley is the New York Times, USA Today, and Amazon Best-Selling author of The Proposition. She lives outside of Atlanta, Georgia with her two very spoiled dogs and one outnumbered cat. She has a slight obsession with Pinterest, The Golden Girls, Harry Potter, Shakespeare, Supernatural, Designing Women, and Scooby-Doo.

She spent 11 1/2 years educating the Youth of America aka teaching MS and HS English until she left to write full time in December 2012.

She also writes Young Adult fiction under the name Krista Ashe.
Review
*ARC received from author for Honest Review*
Do you remember watching The Goonies when you were younger? Hell, even now I get the same rush watching it even knowing what to expect.
Search Me
is all about that thrilling feeling of the unknown when you're on an adventure that threatens your life but also promises the ever renowned "treasure" at the end. Lane Montgomery gets the same feeling and quickly sucked into her own adventure. She's a student and a ballerina hoping to one day open her own dance studio. Not normally one to trek through the woods or have gun-toting criminals shooting at her. When a mysterious treasure map is found behind the frame of an old Native American painting and a good friend of Lane's is injured she has little choice but to follow the map or lose those closest to her. Little does she know, that map will turn her ordinary life into a movie much like her famous father's detective novels. Lane teams up with Maddox, a long-lost love from her past, she'd much rather forget. Maddox was recently released from the military with a medical discharge and carries a few chips on his shoulder. The two bump heads as much as they want to bump uglies…
"He grimaced as he surveyed some of the calluses and blisters. 'Jesus, ever hear of a pedicure?'… "For your information, those are caused by toe shoes. Every ballet dancer has really crappy looking feet." – Maddox and Lane
Search Me was a great read. It had action, adventure and of course romance. In fact I loved the romance bit because I found myself hating Maddox and his cocky, assholish attitude as much as I loved him and wanted his clothes to mysteriously come off.
Search Me was incredibly hard down. There is so much going on it's like pausing in the middle of an action packed movie. You constantly want to know what will happen next? Will they find the gold? Will they get caught? Killed? And when will they finally give in to the insane attraction? Will they be able to work it out?
I was pleasantly surprised by the amount of historical detail that revolves around the plot-line. It was very interesting and rather believable in the real world. And then there is Maudie and her obsessive artifact obsession, when she bought a similar desk to the one in 'National Treasure 2' I loved her even more.
"The very guy I had written off as being an utter and complete asshole was actually heroic when the chips were down. It was emotionally unsettling on so many levels."-Lane
Somehow I felt everything moved so quickly. I wish there was a bit more mystery to the treasure map. For instance it said to go three different directions which turned out to be unnecessary once they figured out the final destination. I would have liked them to continue having to search for clues and then find the treasure. It seemed a little easy, of course, when you throw in armed killers, I guess you have no choice but to speed things up.
"…all the cabins we have to break into, we pick the one owned by trashy perverts."-Lane
Search Me was a thrill ride of the best variety. Lane was a very likable character though I wish she gave Maddox a harder time. It was sad to see it end, the adrenaline was pumping and I was not ready for the adventure to be over. The epilogue could have been a bit longer and perhaps taken place more in the future but I'll take it. Who knows with the way Maudie collects historical artifacts, this may not be the last adventure for Maddox and Lane. Search Me has a bit of everything and I would definitely recommend it if you're looking for an adventure yourself.
Buy Links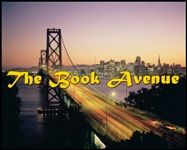 HAPPY READING!!!